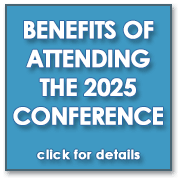 Join hundreds of adult and family literacy practitioners, volunteers and adult learners this Spring to network, develop new skills and share promising practices during the 38th Annual Florida Literacy Conference. This premier literacy event offers a wide range of sessions presented by local, state and national educators. Sessions are designed to energize you with new ideas and hands-on strategies that you can put to work for your program and students. Sessions promise to be interactive and are sure to help expand your knowledge on avariety of topics related to adult basic education, literacy, ESOL and family literacy.
Maximize your benefit of exposure at the 2022 Florida Literacy Conference by signing up for an exhibit space, advertisement, or by becoming a sponsor!
Full Conference Registration Includes:
Admission to general sessions
Your choice of sessions within 14 tracks
Opening reception
Continental breakfast on Thursday
Closing Awards Luncheon Friday
Daily refreshments
Social and networking events
Admission to literacy product exhibition
Conference tote bag, program and resource material
Keynote Speakers:
Billy Collins

United States Poet Laureate (2001-2003)

No poet since Robert Frost has managed to combine high critical acclaim with such broad popular appeal. His work has appeared in a variety of periodicals including The New Yorker, The Paris Review, and The American Scholar, he is a Guggenheim fellow and a New York Public Library "Literary Lion." Mr. Collins has published twelve collections of poetry and his last three have broken sales records for poetry.

Alex "China" Gracia

Founder, CEO and fashion designer of CVLZD Apparel, China faced challenging circumstances growing up on the streets of Miami. As a young man, he struggled with reading and was labeled a "problem child with learning disabilities." Dressing up was the way he expressed his voice. While in High School, he created his first piece, a jacket and fashion statement that gained him popularity and reflected his Haitian heritage. After serving in the Marines and a stint in the music industry, China started his own successful fashion brand, influenced by the cultures of Miami, Haiti, Cuba and Colombia. An identity brand, China designs for the people who want a voice and want their clothes to do the talking.