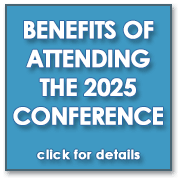 Join hundreds of adult and family literacy practitioners, volunteers and adult learners this May to network, develop new skills and share promising practices during the 35th Annual Florida Literacy Conference. This premier literacy event offers a wide range of sessions presented by local, state and national educators. Sessions are designed to energize you with new ideas and hands-on strategies that you can put to work for your program and students. Sessions promise to be interactive and are sure to help expand your knowledge on avariety of topics related to adult basic education, literacy, ESOL and family literacy.
Maximize your benefit of exposure at the 2019 Florida Literacy Conference by signing up for an exhibit space, advertisement, or by becoming a sponsor!
Full Conference Registration Includes:
Admission to general sessions
Your choice of sessions within 14 tracks
Opening reception
Continental breakfast on Thursday
Closing Awards Luncheon Friday
Daily refreshments
Social and networking events
Admission to literacy product exhibition
Conference tote bag, program and resource material
Keynote Speakers:
Opening General Session
Carrie Stack - Power of the Positive: Skills, Tools, and Strategies for Educators & Students

People who show up in the world to teach (our educators), and to learn (our students), need almost boundless energy (with lots of concrete skills/tools/strategies) for success! This interactive keynote will use humor and hands-on examples to highlight some of the most effective strategies to help build "people skills "and emotional intelligence in the field of adult education.

Carrie Stack, M.Ed. is a Certified Life Coach, author, and speaker with 25+ years of experience providing people with skills and tools to make positive changes in their lives. Founder of the Say Yes Institute (SYI), Carrie is the author of The Dream Boss: Inspire Individuals and Teams to Succeed and has shared her "people skills" strategies with thousands of individuals across the country looking to build more powerful and positive relationships.

Closing General Session
Denine Torr

Denine leads philanthropy-related programs and initiatives for Dollar General's 15,500+ store communities, corporate headquarters and distribution center network. Under her leadership, the Dollar General Literacy Foundation has flourished as a national thought leader and has invested more than $160 million in programs that have helped more than 10 million individuals learn to read, prepare for the high school equivalency or learn English.