2023 Family Literacy Grant Request for Proposals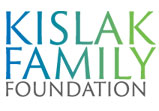 FLC is pleased to offer a grant opportunity for Florida schools and educational organizations to establish or expand upon a family literacy program in their community. Through the generous support of the Kislak Family Foundation, 8 grants of up to $10,000 will be awarded in May 2023.

Application proposals and supporting documents MUST be submitted electronically here.

Application Deadline: March 13, 2023


Please refer to the Application Guidelines for more information on preparing and submitting a proposal.

Guidelines
Application
Checklist
FAQ


Webinar for Prospective Applicants

Learn about the application process, tips for writing an effective proposal and family literacy resources.

Webinar happened on: February 21, 2023, 11 a.m. - 11:40 a.m.