OPENING GENERAL SESSION:
Wednesday, April 29
9:30 am - 11:00 am

Craig Boykin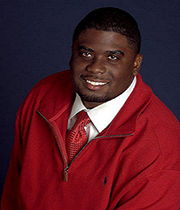 As a speaker, author and community activist, Craig Boykin has devoted his life to creating lasting change for those who desire it. He has endured numerous hardships which have contributed to his passion to help others with humility and candor.
Craig has risen to national prominence by delivering a high energy message which tells people how to shake off mediocrity and live up to their greatness. It is a message Craig has learned from his own life and one he is helping others apply to their lives.
His first book, "My Life, Your Inspiration," has been featured on TBN and won various awards, and his story has been included in many motivational magazines. Craig now tours the country sharing his remarkable story and insights on how to teach, inspire and channel people to new levels of achievement.
---
Wednesday, April 29
11:30 am - 1:30 pm

Katie Garner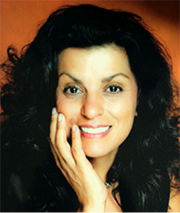 Hacking the Brain for Easy-Access to Critical Literacy Skills

Katie Garner is a nationally recognized speaker, author, and educational consultant, whose practical applications of research on Reading and the Brain has gained national recognition with both the No Child Left Behind and the Reading First Initiatives. Katie provides educators with innovative, yet practical classroom applications for aligning 'existing' reading curriculum and instruction with the cutting-edge research models showing 'how our brains actually learn best!'
Uncover the brain's best-kept secrets by hacking into its hardwired system for learning and taking advantage of the latest brain plasticity research! Discover why what's used together becomes fused together in the brain, and explore new, alternative pathways for learning, through which critical literacy skills are more easily acquired! Join in this journey through the brain's backdoor and transform existing reading and writing skill instruction into a playground for critical thinking and deep literacy learning with the brain in mind!