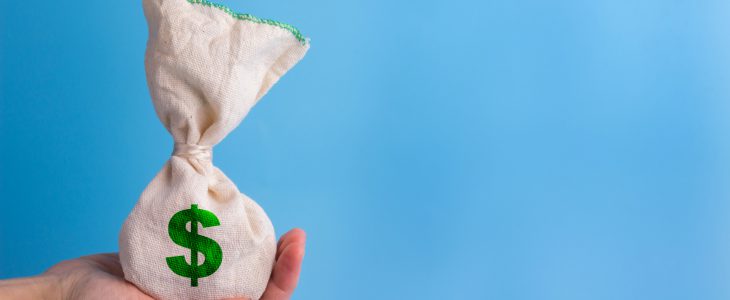 Florida Health Literacy Initiative
Florida Literacy Coalition (FLC) is proud to partner with Florida Blue to make available targeted grants to promote health literacy. The goal is to provide health-education resources for local adult English for Speakers of Other Languages (ESOL) and family literacy programs so that students in these programs can make informed choices about their health and nutrition.
Amount: Up to $5000
Deadline: March 19
Walmart Local Giving Program
Walmart is a global company, but we give back locally – right in the neighborhoods where we live and work. Through the Local Giving Program, Walmart stores, Sam's Clubs and Logistics facilities can support the needs of their communities by providing Community Grants to local organizations. The Local Giving Program awards grants of $250-$5,000 through each of our Walmart stores, Sam's Clubs and Logistics.
Deadline December 1, 2013
Enterprise Holdings Foundation
The Foundation provides charitable support to worthwhile, non-profit initiatives that are actively supported by the company's employees, their spouses and loyal customers in the thousands of local communities where we operate. The Foundation also provides more sizable special grants to non-profit groups or causes of significant strategic or social importance to the company and its employees.
First time grants: $1,500
Deadline: March 1 and August 1, 2013
Dr. Phillips Charities
The primary focus of Dr. Phillips Charities is to respond to community needs in Orange and Osceola Counties. Proposals that address established areas of interest are given the highest priority. These include; education programs, children and youth services, cultural programs, health or rehabilitative programs and social services.
Deadlines: May 10 and September 13, 2013
Florida Humanities Council Mini Grants for Community Organizations
FHC Awards mini grants (up to $2,000) that provide financial support for the planning and implementation of public humanities projects. Mini grant proposals are typically for small projects such as single events, lectures or panel discussions, reading and discussion groups, film series, and/or on-line resources which may include interpretive brochures, reading lists, audio/video recordings of scholar presentations, and classroom resources.
Deadline: March 1, June 3, Sept 3, 2013 at 4pm (EST)
Comerica Charitable Foundation
The Comerica Charitable Foundation regularly reviews needs in each of our geographic focus areas (Texas, Michigan, California, Arizona, and Florida) to ensure grant allocations are directed to support the most critical needs in our communities. Our giving priorities include economic self-sufficiency (financial literacy, job readiness, etc.), education (financial literacy programs for k-12 and adults), access to health care (preventative care for the uninsured and under-insured), and programs supporting diversity and inclusion.
Applications accepted January 1- March 15, 2013
Darden Foundation
The mission of the Darden Restaurants, Inc. Foundation is to maintain a spirit of volunteerism and philanthropy as defining characteristics of Darden Restaurants. The Darden Restaurants, Inc. Foundation carries out this mission by focusing its philanthropic efforts on access to postsecondary education, preservation of natural resources, and good neighbor grants.
Deadlines: January 1, April 1, August 1 and October 1
Community Foundations
Southwest Florida Community Foundation Community Impact Grant
The Southwest Florida Community Foundation seeks to be a responsive and proactive community partner that works strategically to address existing and emerging community needs through our competitive grants program. Applicants must be located in and primarily serve residents of Lee, Charlotte, Hendry, Glades, and Collier counties. Organizations based in Collier County must also serve at least one of the other four counties in order to be eligible. In the Community Impact Grant Cycle, SWFLCF provides grants of up to $25,000 to organizations in five different program areas: Animal Welfare, Community Development, Education, Healthcare and Human Services.
Deadline: May 2013
Gulf Coast Community Foundation
The six regional priority areas for Gulf Coast's grants process are revitalize and diversify the regional economy, provide a competitive workforce, strengthen social service delivery, leverage and coordinate the arts, develop  social and civic capacity and manage environmental assets. Leveraged and Transformative grants are more than $10,000 will clearly target important regional challenges or opportunities, utilize creative approaches, and provide measurable data to assess their impact. Community grants are $10,000 or less and help nonprofits take on projects that have a positive impact on the community.
Deadlines for Leveraged and Transformative Grants: April 23, 2013
Community grants: Rolling basis
Community Foundation of Tampa Bay
The Community Foundation of Tampa Bay is a nonprofit, tax-exempt organization which administers funds established by individuals, corporations, private foundations, and nonprofit organizations to support the charitable needs of the Tampa Bay area. Program interests of the Foundation include arts and culture, community development, education, emergency services, environment and animals, and health and human services.
Maximum Award: $7,500
Deadline: March 1 and September 1, 2013
Community Foundation of South Lake
Proposals for grants should value South Lake County, Florida, have a strong quality of planning, leadership, support and vision and the nonprofit must demonstrate financial stability. The Foundation supports education, health and wellness, and community development projects.
Deadline: March 29, 2013