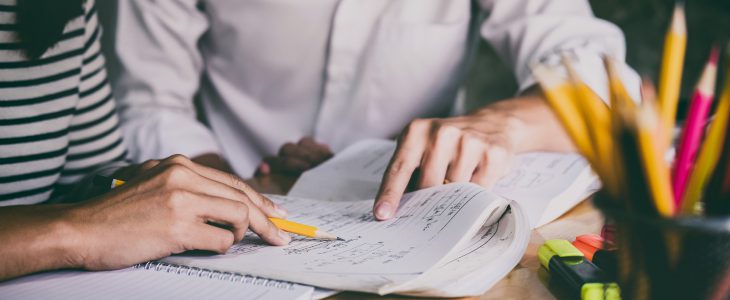 Last Friday, FLC hosted a webinar for literacy practitioners called Reading and Writing Tutor Strategies for ELLs with Jelitza Rivera, M. Ed. This presentation, tailored to literacy tutors rather than ESOL teachers who see their students on a more frequent basis, covered strategies and activities to use in tutoring sessions along with inexpensive educational apps for new session ideas or even for self-study.
Inexperienced and veteran tutors alike must find new ways to engage with their learners so that their meetings are productive and time-efficient, especially because tutors don't have the luxury of having daily meetings or test assessments. The first step is to discover how a learner learns best and identifying his or her needs, and this is where Jetliza begins. This section covers how to establish measurable, attainable goals for each student whose progress can be monitored. Goals include short term, weekly goals and the long term goals such as earning a GED diploma. She also covers the importance of recognizing cultural differences and using culturally relevant materials.
After the short introduction, the bulk of the webinar is spent on 4 main issues: Vocabulary for ELLs, Helping students with Writing, Helping students with Grammar, and Helping students with Reading. The vocabulary section provides an overview of BISCS vs CALP language proficiencies and then some activities and apps dedicated to building vocabulary skills. The subsequent sections each provide scaffolding activities and apps to use in tutoring sessions.
It's a lot of information shared at once, so for those of you who'd like to review the webinar you've already attended and for others who are now interested in viewing this presentation, FLC will make it available to view in about 2 weeks on our site. Be on the lookout on social media for when the webinar is released onto the FLC site!