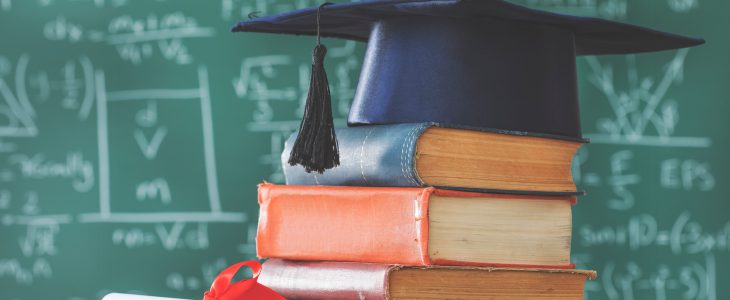 Many people who make the decision to drop out of high school often do so out of necessity. They may be responsible for round-the-clock care of dependents, or feel pressure to earn money instead of spending all day at school. Whatever the reason, these people may not know that high school diploma alternatives are available as an option.
High school equivalency programs serve as a second chance for people who didn't complete high school. There are a few different types of adult education programs available to adults looking for high school diploma alternatives.
GED® or High School Equivalency
The GED® test credential is a widely-accepted alternative to a high school diploma. In fact, you earn an official State of Florida High School Diploma when you pass the official GED® exam.
Students can take GED® preparation classes to study for the exam. These can range from a classroom setting, to one-on-one tutoring sessions, to online practice tests. Places offering these programs include public libraries, school districts, nonprofit or faith-based organizations, and more. GED® programs are an ideal high school diploma alternative for any adult wanting to earn their degree, no matter how long they've been out of school.
Adult Basic Education
Also known as ABE, Adult Basic Education classes focus on improving reading, math, and writing skills. Many people who take these classes often possess lower than secondary school skills in these subject areas. The courses also help students prepare for high school diploma alternatives, like the GED.
The majority of these programs are offered by local school districts, public libraries, and community colleges. You may need to pay a tuition fee at education institutions, but the cost is usually very low. Places like libraries or community centers are more likely to offer free programs open to the public.
Adult High School
In Florida, Adult High School is offered to students who are 16 or older, not currently enrolled in secondary school, and don't currently have a High School Diploma. To enroll, students must also have earned at least 12 credit hours during their time in high school. To earn a standard High School Diploma, students must meet all state assessment requirements at the end of the program.
Adult High School is an ideal high school diploma alternative for students who have recently exited school and just want to finish earning their diploma. Students can enroll in local school districts, or community or technical colleges. Visit the Florida Department of Education website for more information about Adult High School and other adult education programs.
No matter your education level, it's never too late to earn your high school diploma. Visit our website to find a program in your community, or call the Florida Literacy Hotline at 1-800-237-5113 for free help.
You can also find more information about the GED® exam, including free resources, study guides, and more on the GED® section of our website.