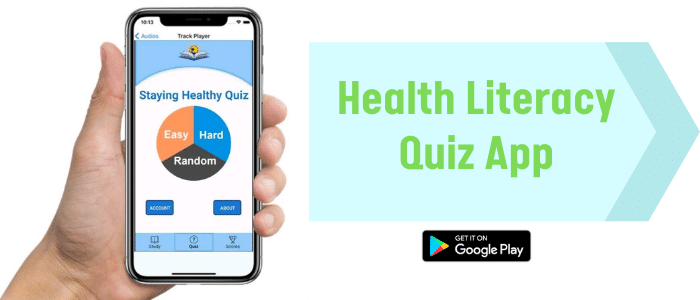 FLC has released the new Staying Healthy Quiz app, a fun and interactive learning opportunity to help adult learners build health knowledge and vocabulary. Based on the popular Staying Healthy curriculum, users can choose from three different quiz levels: easy, hard, or a mix of questions from both levels. Educators can use the app as a standalone learning tool or in conjunction with classroom lectures or reviews. Instructors can keep track of student scores and even set up friendly score competitions.
There is a growing recognition that limited English language and literacy skills can have a significant impact on one's health. People who lack health literacy skills are much more likely to take medications incorrectly, be hospitalized and spend more time in the hospital than people with higher health literacy, and are four times more likely to have poor health. The potential for financial savings and increased health outcomes as a result of healthy literacy skill improvements are significant. Adult education, literacy, and family literacy programs play an important role in helping people to acquire these skills.
"This interactive quiz is an entertaining way to gain knowledge about topics vital to health and well-being," says Greg Smith, executive director of the Florida Literacy Coalition. "In order to make good choices, people need access to high quality information written in an easy-to-understand format."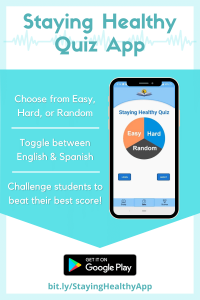 The app is available for download on Android devices on the Google Play Store. This app is available thanks to a grant from the Florida Department of Education, Division of Career and Adult Education. Thanks to the instructors and students of the New College of Florida for their generous donation of technical assistance.