2021 Health Literacy Grant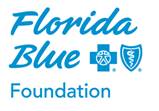 We are pleased to continue the Florida Health Literacy Initiative into its 13th year, providing grants to advance health literacy in adult ESOL, adult literacy, and/or family literacy programs. Through the generous support of the Florida Blue Foundation, up to 14 grants will be awarded in May 2021.
The 2021 grant cycle is now closed.

Guidelines
Application
Checklist
FAQ
Webinar for Prospective Applicants
The webinar was held on January 13, 2021. Click the button below to access the webinar recording.