2019 Health Literacy Grant Request for Proposals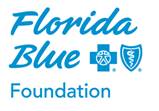 We are pleased to continue the Florida Health Literacy Initiative into its
11th year, providing grants to advance health literacy in adult ESOL and
family literacy programs. Through the generous support of the
Florida Blue Foundation, at least 14 grants of up to $5,000 will be awarded in May 2019.
Application proposals and supporting documents MUST be submitted electronically at https://www.tfaforms.com/4709580. Please refer to the Application Guidelines for more information on preparing and submitting a proposal.

Guidelines
Checklist
FAQ
Webinar for Prospective Applicants

January 15th from 11:00 to 11:45 a.m.

Need more information? Attend the prospective applicant webinar/conference call on January 15, 2019 from 11:00 to 11:45 a.m. The agenda will include an overview of the grant application process as well as Q/A with staff. Participation is optional but strongly encouraged.