2023 Health Literacy Grant Request for Proposals
The 2023 request for proposals is now closed. Check back in Spring 2024 for information about the next call for applications.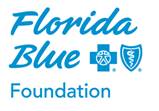 We are pleased to continue the Florida Health Literacy Initiative into its 15th year, providing grants to advance health literacy in adult ESOL and family literacy programs. Through the generous support of the Florida Blue Foundation, 14 grants of $5,000 were awarded in May 2023.

Application proposals and supporting documents MUST be submitted electronically here. Please refer to the Application Guidelines for more information on preparing and submitting a proposal. Guidelines
Application
Checklist
FAQ

Webinar for Prospective Applicants

January 9, 2023 from 12:00 to 12:45 pm

Watch the Webinar recording to learn about the application process, tips for writing an effective proposal and resources for teaching health literacy.