2019 Health Literacy Grant Request for Proposals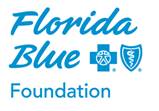 We are pleased to continue the Florida Health Literacy Initiative into its
11th year, providing grants to advance health literacy in adult ESOL and
family literacy programs. Thank you to the Florida Blue Foundation for its generous support!
The 2019 grant application process is now closed. Please check back in December 2019 for next year's application requirements.
The 2019 application guidelines are below:

Guidelines
Checklist
FAQ
The How and Why of Engaging Learners in Health Literacy

Time: 1:30pm - 5:00pm
Cost: Free
Hosted by: Florida Literacy Coalition